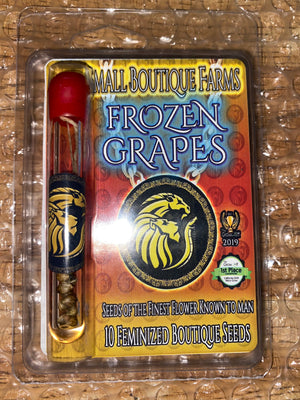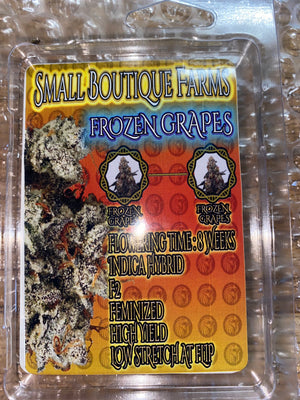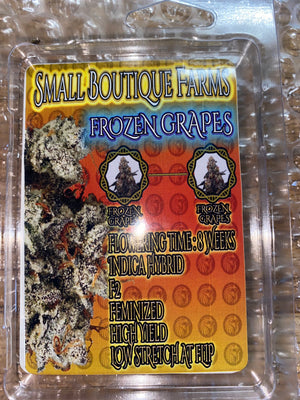 Frozen Grapes F2 10 pack seeds (feminized)
10 pack souvenir/ novelty seeds of hemp variety and containing 0% THC.
Genetics: Frozen grapes x Frozen Grapes 
Breader: Small Boutique Farms
Flower time 8 weeks
Type: Feminized F2
Yield: High
Low stretch at flip to flowering
Bitcoin and Ethereum Payments accepted.
Requirements:
Proof of age.
please be aware of your own local laws and guidelines. all seeds are to be considered novelty or souvenir, containing 0% THC.